Warning: Attempt to read property "title" on null in /home/customer/www/a90skid.com/public_html/wp-content/plugins/wwu-game-chatgpt-ai/public/class-wwu-game-chatgpt-ai-public.php on line 139

It'll hit shelves January 30th.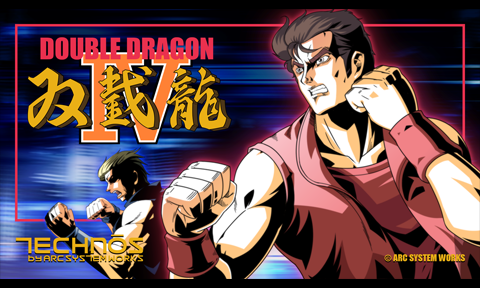 Arc System Works has announced Double Dragon IV for PS4 and PC in a recent press release. The PS4 version releases January 30th, 2017, while the PC version releases via Steam the next day.
The latest entry in the Double Dragon series features the classic 80's graphic style and side-scrolling beat 'em up action, as seen in the trailer below. It is getting some new elements, like the ability for two players to play simultaneously in every game mode. The story picks up after the elimination of the Shadow Warriors in Double Dragon II.
It's been a while since we've seen an update to this series, with the last one being the Double Dragon Trilogy app game in 2013. It's available for $3 on iOS and Android. Before that, we got Double Dragon Neon in 2012. Though Neon has a more modern 3D visual style, the gameplay remains true to the originals and has a decidedly 80's motif.
Developer Arc System Works acquired the rights to the series last year, along with the Super Dodge Ball, River City Ransom, and Kunio-kun series. Though ownership has changed, Double Dragon IV still has the same minds behind it. Producer Takaomi Kaneko, director Yoshihisa Kishimoto, character designer Koji Ogata, composer Kazunaka Yamane, and programmer Kei Oyama from the original arcade Double Dragon are working on the latest entry, so the game should stay true to its roots.
Double Dragon IV's teaser site has the price listed at 800 yen ($6.84 US), so it shouldn't be too hard on people's wallets come January 30th.
Check out the teaser trailer below!